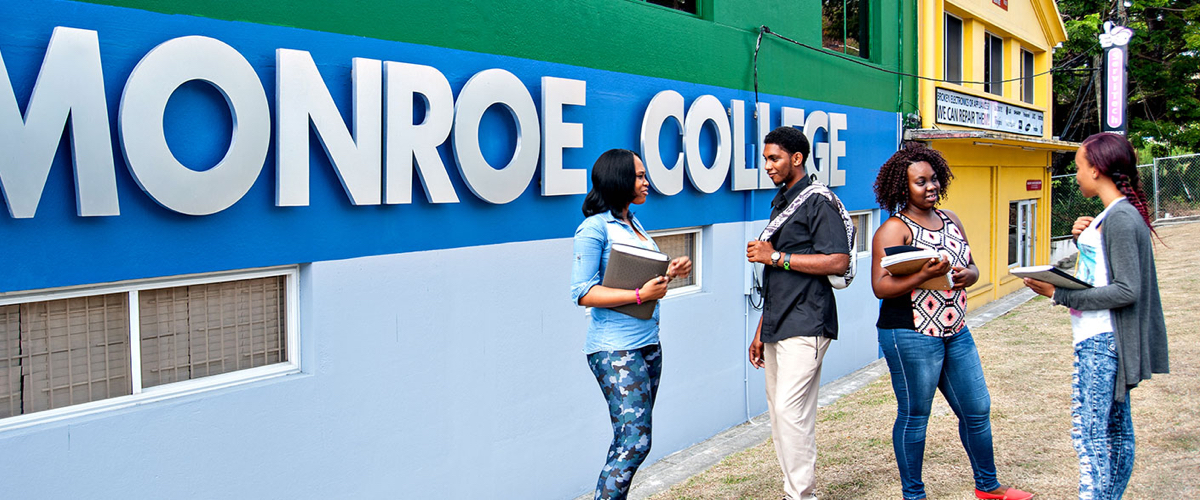 Services

Branding

Web Design & Development

Visit
Services

Branding

Web Design & Development

Visit
Monroe College supports students during every step of the educational journey, but that dedication and commitment didn't come across on their old site.
The Challenge
Monroe College isn't a big university with global name recognition, nonetheless it offers students world-class value: it supports students during every step of the educational journey. Students describe it as a family where they feel encouraged and unique. The support runs the gamut, from financial aid to lifetime career services. Because faculty members are both educators and active practitioners in their fields, they offer both connections and experience to help students land jobs, even after they've graduated
But that dedication and commitment to student success didn't come across on Monroe's old site. It didn't reflect the quality of a Monroe education or demonstrate the school's student-centric approach. The old site buried these opportunities in text-heavy lists and tabs. Academic areas weren't clearly defined.
Worst of all, the site wasn't connected to a crystal-clear brand. For a school that specializes in professional training and competes in the crowded New York marketplace for career-oriented students, Monroe was bogged down in a clunky marketing strategy that prevented students from seeing the successful future a Monroe education would provide.
The Solution
We quickly understood that if we could embody the passion and excitement we heard from students, alumni and faculty during our discovery process, we would find a strong platform for a differentiated brand. We drilled into details, including student perceptions about the application process, faculty support and the return-on-investment of a degree from Monroe. We analyzed the marketing strategies of direct competitors to find opportunities for Monroe to stand out. We experienced the admissions process through the eyes of prospective students by taking "secret shopper" guided tours of each school including Monroe. 
 
Our assessment, which we shared with Monroe's leadership along with detailed analysis, was that the brand's voice-and-tone was wordy, imprecise and, frankly, generic. It was time to align the brand with the vibrant educational experience Monroe provides.
We created a new brand positioning that crystallizes the school's unique strengths and an editorial guide to shape future marketing communications. We provided detailed guidelines for how the school can brag about itself in a targeted way that attracts the types of students the school wants. Our voice and tone guidelines are designed to speak honestly to Monroe's ideal candidates — self-directed, candid and focused on their future.  
Because we knew from our research that getting career support was a high priority for students in selecting Monroe, we designed a website that showcases student success stories on every landing page, and makes information easier to find for time-crunched prospective students.
The Result
In the words of Monroe's marketing director, the college found its voice with our help and our branding exercises went way beyond developing a new website. Guided by immersive research, we were able to develop marketing elements that tell Monroe's story: a New York college that partners with students to help them achieve their career goals. Today the college is armed with a crystallized brand that is more relevant to students, language and guiding principles to sharpen communications and a clear vision of where it stands in a competitive field. 
From our client:
"I feel we found our voice with you. The decision to do a branding exercise along with our initial discovery set the tone for so much beyond our website. I am highly appreciative! The response has been fantastic and the site has lifted morale during this time of social distancing!"
— Lauren Rosenthal, Executive Director, Marketing
Awards and Acclaim