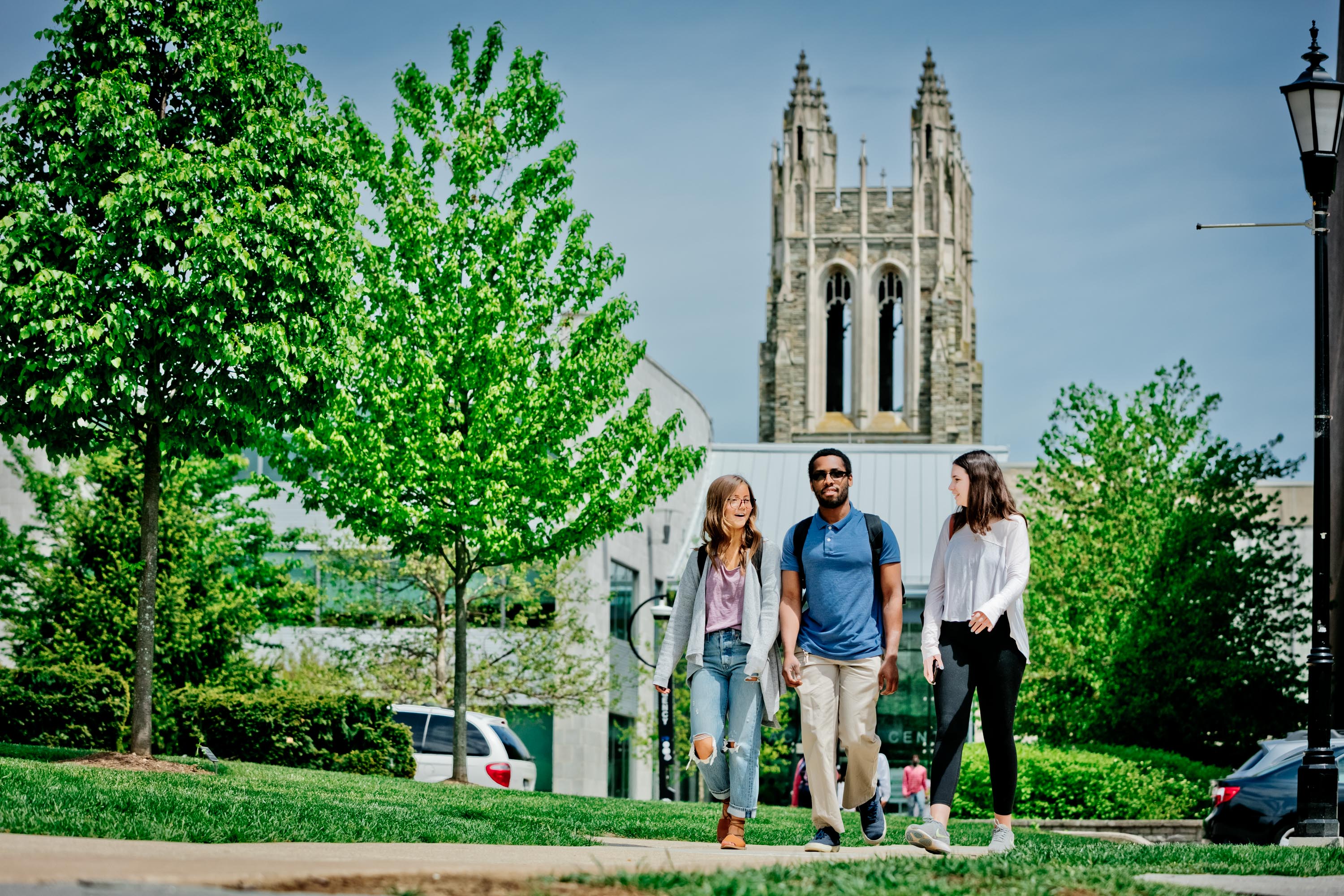 Visit
A once–staid Jesuit school had evolved. It needed a new website to tell its story in a fresh way and give it room to grow.
The Challenge
Saint Joseph's University, a small, Jesuit liberal arts school whose leafy campus spans suburban Philadelphia and Marion Township, had grown from a local commuter college into a regionally recognized residential university over a span of 40 years—but its sense of itself was stuck somewhere in the transition and was wrapped in Philly's underdog identity. Now, Saint Joseph's was ready for the next step in its journey, and that meant changing how it represents itself at home and in the world.
With an ambitious new strategic plan in place, a palpable energy was driving Saint Joseph's leadership team; there was no time to waste. The school launched an internal rebranding exercise and, while that was underway, Digital Pulp started work on a new website. The goal: To create a destination for prospective students that would also help to reset the internal vision of what St. Joe's is today—an evolving institution dedicated to shaping ethical, critical thinkers with real-world skills and experience who can make a difference in today's world.
Because the rebranding effort and work on the new site ran in parallel, and also because the school is embarking on a period of growth and recalibration, the site would have to serve as a foundation on which the Saint Joseph's could build as the brand matures and the institution expands. A phase two web project would involve creating sections for a second-generation Advancement effort and redesigning existing external sites for their distinctive institutes on the main site.
Saint Joseph's existing site and branding played up the school's Jesuit foundation, but it was clear that only students with a Jesuit high school education understood these concepts. DP's extensive discovery with internal stakeholders revealed some core strengths that we could surface, most notably a tight-knit community that encourages students to become their authentic selves, a deep commitment to mentorship among faculty and staff, and transformational community-based service learning experiences. These strengths, along with Saint Joseph's practical, career focused programs, seemed like a mix that would appeal to Gen Z pragmatic idealists. 
The Solution
Working closely with the communications leadership team as they stewarded the rebrand, we landed on a strategy that highlights the strengths we'd identified—rooted in the Jesuit tradition—as the context for introducing that tradition rather than vice versa. We also saw an opportunity for St. Joe's to emphasize the bold, disruptive nature of the historic mission of the Jesuits. 
The strategy guided us as we developed an architecture and content strategy that tell the St. Joe's story. Some examples: The school's strong and resilient Hawk identity (the school's mascot) is reflected in a We Are Hawks "About" section; bold Facts & Figures blocks throughout trumpet the school's successes; a Saint Joseph's themed section, "Your Future," presents the many ways in which a St. Joe's education prepares students for a life of shifting careers that we've yet to imagine. 
The school's strengths and the notion of disruption also shaped the robust Voice and Tone guide we delivered.
We knew that given the expectations among prospective students for a seamless user experience, we had to make finding the right information fast and easy. A personalized program finder features prominently on the homepage and across the site lets visitors discover programs by level of study and interest or career goal. 
As work progressed, the client asked us to take on content development for the site's top levels and marketing-heavy pages. Our content team applied the new voice and tone and what was now a workable brand message to the set of flexible, componentized templates that DP had created for St. Joe's. DP later collaborated with the internal team to handle content migration to the new Drupal CMS. Throughout, we worked together like one big, virtual team.
The Result
The new site tells a Saint Joseph's story for today and the future. A dynamic design signals the University's newfound energy and forward motion. Visually and in its storytelling, the website paints a picture of the St. Joe's experience through the images and voices of students. It speaks directly to Gen Z's anxieties about jobs and the future. And the Jesuit tradition comes across as deeply relevant and mind-opening—a set of ideals that resonates for young people today.