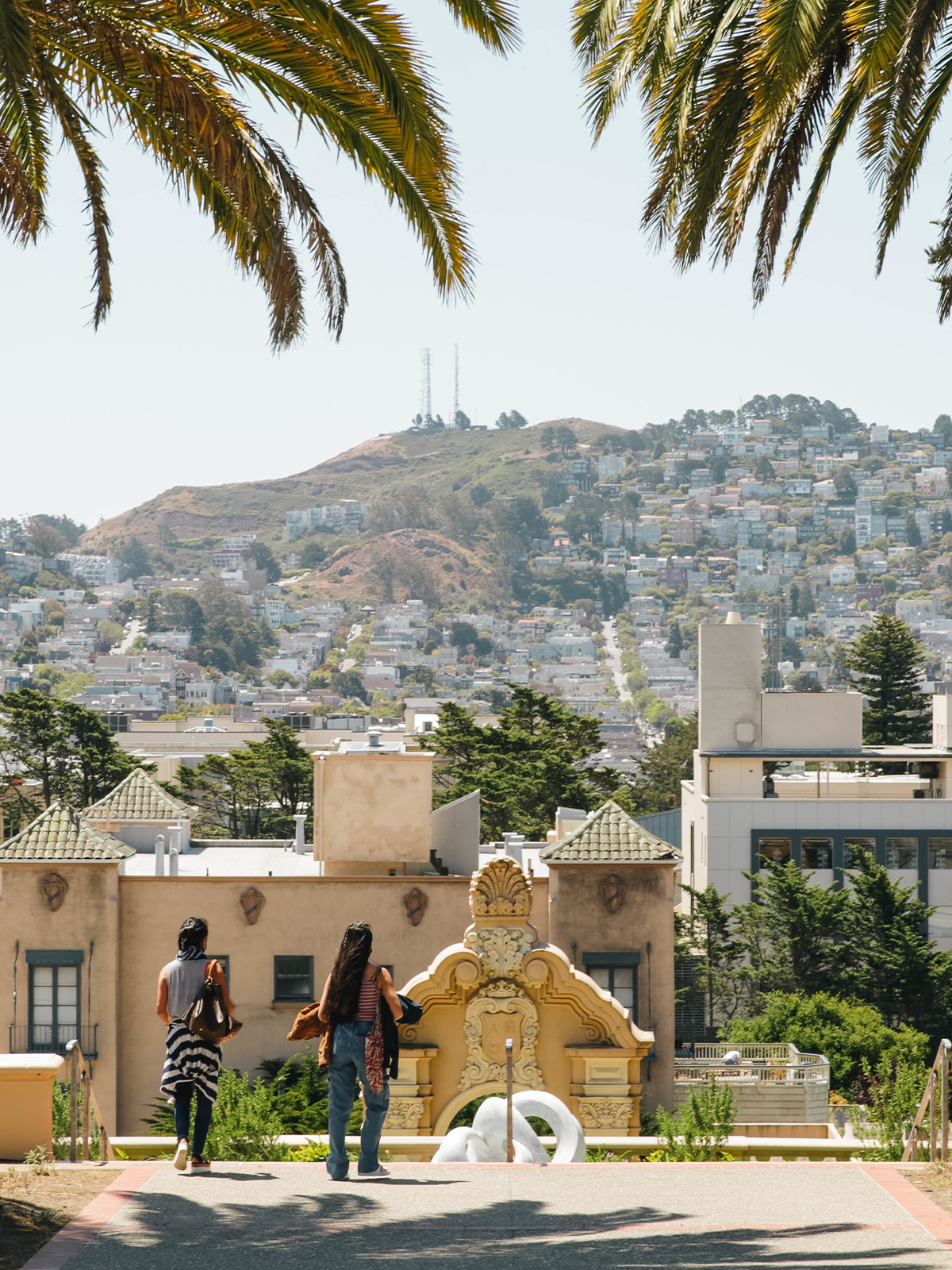 Bringing Brand Values to Life with a Focus on the User
From Our Client
Digital Pulp was a strategic partner who helped us create a modern, beautiful website that directly addressed prospective students' needs and showcased our uniqueness with messaging and media. They became our strategic partner, and really excelled in the area of project management and expertise in Drupal development. We are very pleased with the outcome!
- Marlene Tom, Assistant Vice President Web & Digital Communications Strategy
The Challenge
USF is a premier Jesuit Catholic urban university located in the heart of San Francisco, with more than 10,000 students, both graduate and undergraduate. Its mission is lofty and resonates with the aspirations many share today: to promote the common good by addressing inequities, and creating a more humane and just world.
USF is a special place in the heart of one of the most unique, vibrant cities in the world, but the COVID-19 pandemic had led to a reliance on remote recruiting, which highlighted a need for a stronger web presence to attract the right students.
The website's content didn't reflect the spirit of the place and did little to encourage prospective students to explore and ultimately to take action. Neither did it speak to or meet the needs of other key audiences: alumni, donors, employees, employers and visitors.
There were practical issues, too. USF is made up of five different schools. Each had been fairly autonomous in creating and managing its own web presence until the school centralized website support services in 2019. USF wanted to leverage this new in-house team while still offering its stakeholders, the schools, the autonomy they were accustomed to. 
And the technology was outdated—the Drupal 7 web content management system they'd been relying on was reaching end of life and they needed to migrate to Drupal 9.
The Solution
When we started the project, we were confronted with a formidable task: Tame thousands of pages of sprawling content and corral five child sites. While USF had taken steps to centralize web content, each school still had dedicated web producers who answered only to that school's dean. The result was an inconsistent experience that worked at cross purposes to the school's objectives.
We worked through a Discovery process that engaged dozens of senior leaders and communicators at USF, along with audience members. Their input drove a strategy to streamline in order to clarify the brand and simplify the user experience. 
From our research, we crafted editorial guidelines that emphasize USF's core values, focusing on its identity as a center for discovery and a force for change rooted in the Jesuit tradition. These guidelines ensure that USF's commitment to fostering authentic relationships, questioning conventional wisdom, and empowering informed action resonates consistently throughout the website's content. Paired with the expression of the school's ethos, the guidelines also showed communicators how to talk about the real-world student experience at USF and its impact on student outcomes.
In our Drupal 9 architecture, we transitioned from Panels to Paragraphs, as Paragraphs offer a more flexible and modular approach to content creation. This shift allowed for better management of reusable components and a more streamlined editing experience. By implementing a Pattern Lab–based component approach, we empowered each of the five schools within the University of San Francisco to create custom page layouts that catered to their specific needs, while maintaining a cohesive design language across the entire website.
Knowing the complex process that goes into getting a single site successfully launched, our team knew it would be no small feat to launch all five sites along with the main website on one highly anticipated launch day. This reality demanded careful collaboration with the USF core web team to ensure that countless stakeholders were getting all the tools they needed, and were happy with the design of the new platform.
True to the determination and positive energy of the school, all teams pulled together to reach big success for a 6-way launch day.
The Result
In the final design, we captured USF's unique brand, emphasizing the San Francisco Advantage, the school's signature Engaged Learning approach, and the university's commitment to fostering leadership and success, as well as its Jesuit passion for justice. The simple user journeys we built allow prospective students to easily explore programs and apply, while experiencing the distinctive qualities that set USF apart. Our component-based system enabled each school to tailor pages to their specific needs while maintaining a cohesive university identity.
Our process also gave USF better analytics tools to understand their new marketing platform's effectiveness. We helped USF bring data from both website activity and Admissions systems into a single dashboard—a first for the school, and often an elusive goal at large schools where data is siloed and tightly held. By pulling in all the data that matters, this comprehensive reporting offers managers a snapshot from a wider landscape—laying the groundwork for optimization that measurably impacts enrollment results. In early reporting, these numbers are decidedly up by double digits in both undergraduate and graduate applications. 
Awards and Acclaim